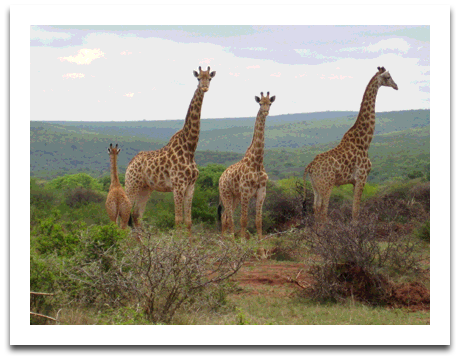 We offer a full scope of hunting and support service to make your hunt with us a most memorable experience that you will cherish for the rest of your life. Our base hunting rates include, excellent lodging at our hunting camps, first class food prepared by our staff, daily laundry service, transportation during the hunting, the services of a professional hunter and a tracker, and skinning and salting of all trophies.
In addition to the hunting itself, we pride ourselves in the other services which we offer to make your trip an experience of a lifetime. We offer assistance in obtaining the necessary permits and permissions to temporarily import you rifle and ammunition for the hunt. While it is possible to do this yourself, we do not recommend it. We have researched all of the options and have located an excellent expediting agent to assist you in this process. We offer tours of various locations and resorts in South Africa. And we can assist you with Taxidermy and shipping of your trophies after the hunt.
Please browse our web site to explore the services we offer in more detail.